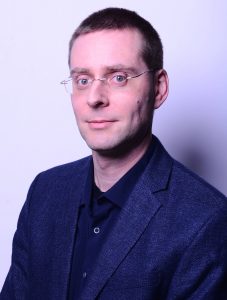 Prof. A.S. Neubauer MD MBA
is a pharmacoeconomist and MD. He has worked on numerous projects for several disease areas covering a broad range of market access topics.
He lists >100 peer-review scientific articles in Medline (http://www.ncbi.nlm.nih.gov/pubmed/?term=Neubauer+AS) and has significant experience with the AMNOG value dossier writing process, costing, price negotiations and economic modeling.
Neubauer has worked for several years as a German market access lead for a pharmaceutical manufacturer. As a physician (ophthalmologist) besides market access a clinical view and insights can be provided.
In AMNOG dossiers, focus is on ensuring the adequate strategy and story line of the dossier.
In economic modeling transparency and adequate model structure are focus components. Models for Germany mostly focus on Markov-Models, Budget-Impact and Cost-Cost comparisons.
Neubauer combines medical expertise with economic and evidence based medicine expertise.
---
Arbeitsschwerpunkte:

–    Dossiers und Verhandlungsprozess Frühe Nutzenbewertung nach §35a SGB V (AMNOG)
–    Marktzugang von Arzneimitteln gemäß AMNOG und Medizinprodukten
(u.a. Bereiche Onkologie, CV-Met incl. Diabetes, Immunologie, Rheumatologie, Verdauungssystem, Ophthalmologie)
–    Evidenzbasierte Medizin
–    angewandte gesundheitsökomische Untersuchungen, insbesondere im Vergütungsbereich
–    ökonomische Modellierung (z.B. Markov-Modelle, Budget-Impact Modelle) und Simulationen
Publikationen (Zeitschriften)
Zu Gesundheitsökonomie, Modellierung:
http://www.ncbi.nlm.nih.gov/pubmed/?term=Neubauer+A+economic

Gesamtliste:
http://www.ncbi.nlm.nih.gov/pubmed/?term=Neubauer+AS